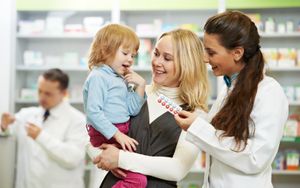 Customer Service
The staff at A.S.A.P. Pharmacy will consult with physicians, nurses, and other members of the health care team to coordinate and manage therapies for patients. As pharmacist, we take an active role in our patient's care. We build ongoing relationships with members of the healthcare team and patients so we can comprehensively provide the best service possible.
Pharmacists part of your Team,
During onboarding, ASAP Pharmacy's staff becomes a valuable member in your health care team. Our staff is available 24/7/365 to answer questions or to provide information needed. Our pharmacists join Team Meetings and complete medication reviews for your patients.
Since we specialize in palliative and hospice care, you can count on us to provide optimal medication regimens and cost effectiveness.