Providing Personalized Compounding For Hospice Patients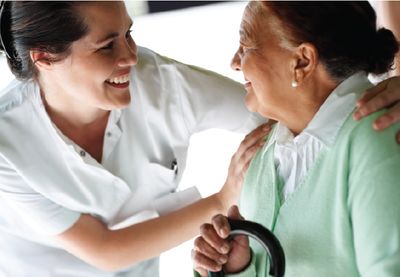 ASAP Pharmacists understand the difficulties most patients and their loved ones face during the final stages of terminal illness. Our role in the hospice environment is to relieve and manage the symptoms of these individuals and offer them comfort, using pharmacy compounding. Compounding can ensure that the patient is receiving personalized care specific to their needs.
Although symptoms can vary from person to person, compounded medication may be the ideal way to ease and manage these symptoms:
Pain
Nausea/Vomiting
Constipation
Diarrhea
Bedsores
Anxiety
Both acute and chronic pain can be treated by our experienced compounding pharmacists. To reduce the intake of medicine, pharmacists prepare unique drug combinations that minimize potential side effects and sedation. A healthcare provider can work closely with a compounding pharmacist to ensure that the hospice patient is following a regimen that's specific to their individual needs.
Advantages of Compounding Medication
While commercially available medications don't provide the exact strengths the patient requires, compounding medication can be adjusted to offer the patient the exact dosage their body needs.
For patients who are unable to swallow compounding medication orally, pharmacists can prepare it in the form of a lotion to be applied over the skin. This will provide relief to the patient while avoiding nausea or stomach pain.
The medication can also be prepared as suppositories, oral liquids, or even as lollipops to meet the needs of every patient. Other patients might try flavored lozenges or rapid-dissolve tablets that melt in the mouth.
ASAP Pharmacy eases the stress of caring for a hospice patient by working with both a caring prescriber and a compounding pharmacist to provide every patient with medicine that's tailored for their specific needs.